RE-THINKING COMMUNITY INVESTMENTS
Landis is committed to supporting and developing projects the not only benefit local communities but that also provide investment opportunities to local residents. Often times communities change, grow, and evolve, but the benefits of this growth accrue to investors that may not have much connection to the local community. Through a crowdfunding platform, Landis plans to provide local residents and businesses the opportunity to invest in and transform their own neighborhoods.
Don't just stand by – be a part of the growth.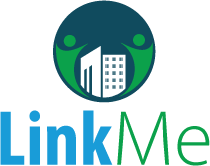 LinkMe is the premier platform for companies and individuals involved in commercial and multifamily real estate development to find team members.

Our database includes traditional team members including architects, contractors, and engineers,to more unique team members such as archeologists, cultural anthropologists, community groups, lenders, building trade representatives, and many more.

Bringing technology and improving efficiency in the commercial real estate industry

We have over 20,000 unique companies in our database and growing.