Looking for a quality and knowledgeable team with a proven track-record for your next project?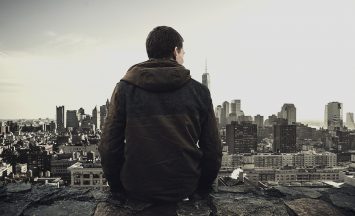 Embark
Share your story and vision with us and we will help you find the sweet spot between feasibility, viability, and desirability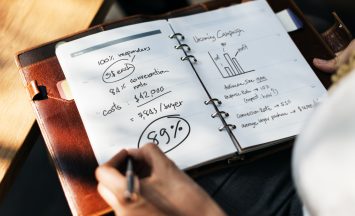 Engage
Engage our consulting services to protect your investment and maximize your project's success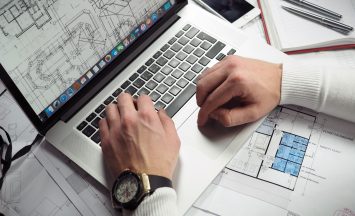 Your Project
With our depth of talent and expertise, we strive to provide innovative solutions to the People, the Business , and Technical requirements.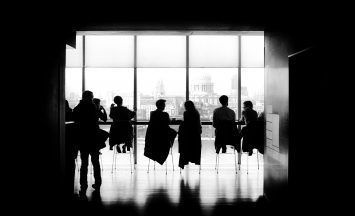 The Team
Building the right team is key. We will help you build the team and form the partnerships that are integral for project success
Mission Driven Real Estate Development
The Landis Development, LLC is a professional services and real estate development firm specializing in real estate services and investment. We provide a fully- array of development services including but not limited to project management, development management, feasibility analysis, concept development, acquisition services, tenant improvements, construction management, and team coordination.
Services
CONCEPT DEVELOPMENT & STRATEGY FORMULATION
FINANCIAL ANALYSIS & ADVISORY SERVICES
PROJECT & DEVELOPMENT SERVICES
Testimonials
Kenneth has been a life saver for us and is most definitely our go-to consultant for project management expertise. He jumped in at a critical juncture on a very complex project that had to not only be financed but also closed in a very short time frame. Kenneth got the job done and he did so in a way that was highly collaborative, efficient and professional
Jan Lindenthal
VP of Real Estate Development Mid-Pen Housing,
"Kenneth has a depth of knowledge and experience in developing sustainable commu- nities and was a valuable member of our team. His prior master planning and afford- able housing experience helped to guide our efforts and refine our concepts to be more comprehensive. He is very passionate about this work, a good problem solver, and a pleasure to work with."
James H. Johnson, Jr.
Director, Urban Investment Strategies Center , University of North Carolina at Chapel Hill
"Ken is very strategic thinker and dedicated to improving communities through quality developments. I learned a lot while being his partner in the South East Region."
Jaron Norman
Former Partner, Controller , Campus Crest Communities
"I have recommended Kenneth to several clients as a superb project management consultant. He is reliable and a pleasure to work with, and he draws on knowledge, experience, and tenacity to get the job done."
Elissa Dennis
Financial Consultant, Community Economics
"Kenneth is a go to consultant. He is great with putting together tax credit applications and really helped us out when our last project was at a defining moment. He is level-headed and works very well with people even in stressful situations."
Candice Gonzalez
Executive Director, Palo Alto Housing Corporation
"Landis Development was instrumental in advancing our project to a successful AHSC award in 2016. Kenneth was able to come in on short notice, get up to speed very quickly, and improve our funding strategy to maximize competitiveness for AHSC funds. He assembled a complete and compelling concept application, which was advanced to the second round and ultimately received an award. We would not be starting construction this year it if weren't for Landis Development."
Eve Stewart
Director, Housing Development, Satellite Affordable Housing Associates
"Landis Development, LLC did a tremendous job assisting us with preparation of a complicated State HOME application. We reached out to Kenneth and his team for assistance with the deadline only 16 days away. They immediately jumped into action and helped us complete the application on time. We would not have pulled this off if not for the coordination, attention to detail, hard work and dedication of the Landis Development, LLC team."
Morgen Benevedo
Director of Real Estate Development, People's Self-Help Housing
Our Clients
PRIVATE SECTOR
| | | | |
| --- | --- | --- | --- |
| ADCO | Aegis Realty Partners | Age Song Senior Communities, Inc. | AMCAL Multi-Housing, Inc. |
| Brion & Associates | Charles Hill Realty | Clark Realty Capital | Conley Consulting Group |
| Creative Housing Associates | Davis Developments | Lesser Enterprises | Revitalization Associates-JER Hudson Housing Capital |
| SRM Associates | STAPLES Center / LA Arena Company | Telesis West | WDG Ventures |
PUBLIC AGENCIES
| | | |
| --- | --- | --- |
| City of Oakland – CEDA | City of Rio Vista | City of South San Francisco |
| Richmond Redevelopment Agency | San Francisco Mayor's Office of Economic Development | San Francisco Mayor's Office of Community Development |
| San Francisco Redevelopment Agency | Township of Irvington, New Jersey |  Oakland Base Reuse Authority (OBRA) |
NON-PROFIT SECTOR
| | | | |
| --- | --- | --- | --- |
| Alliance for West Oakland Development | Bay Area Council | Community Capital Investment Initiative | Caring Restoration Homes |
| Christian Church Homes of Northern California | Lotus Agriculture & Technology Academy | New Community Housing & Development Organization |  OCCUR |